While it is no longer unusual for teachers to embrace and understand the value of personal learning networks, few are supporting their students in doing the same. I went on a search for educators involved in this work a
s part of a chapter I am writing for a book on the topic of student liberation being released by Steve Hargadon later this year,
 In the below Q&A you will get a look at the insights from one of these educators.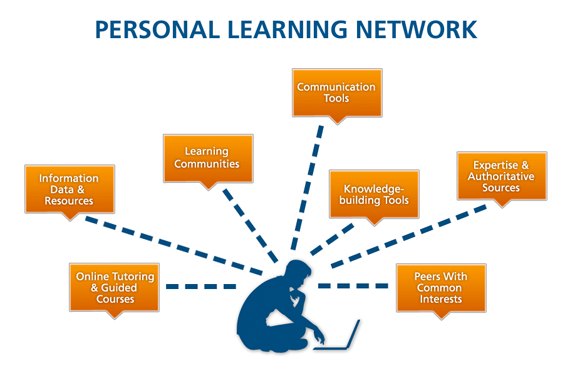 As you read what this teacher is doing consider how you might integrate such practices into your work.  If you are already doing this, please share what you are doing in the comments. 
I want more »
Twitter (www.Twitter.com) is a great tool for sharing, discovering, and connecting with others who care about the same ideas and information. You can use Twitter right on your phone without downloading any software and even with just one teacher cell phone per class, contributions can be made and modeled anywhere, anytime. Twitter has become such a popular tool because it asks one question, "What's happening?" Answers must be under 140 characters in length and can be sent via mobile texting, instant message, or the web.

Like texting, the beauty of Twitter's is that its core technology is a device agnostic system that lets the masses participate.  Because of this, with just a cell phone in hand, Twitter makes it easy for folks to stay connected…even if all they have at their fingertips is sms. For example, anyone (in the US) can receive Tweets on their phone even if they haven't signed up for Twitter. This is a simple way for people to get information they care about in real-time. For example, let's say you want to get Tweets from the authors of this chapter. Just text 'follow InnovativeEdu' or "follow WillynWebb" to 40404.
I want more »
If you've ever accidentally closed a tab with something important in it, or shut down the browser only to realize you needed one more bit of information about the webpage you were reading, despair not. Google Chrome remembers the last ten tabs or windows you've closed, and lets you restore them. You can get at these in several ways:
On the bottom of New Tab page, the most recent few are listed in the "Recently closed" section. You can even use this after restarting the browser, in case you accidentally quit with something important open.

If you right-click in the tabstrip, you'll see an option to "Reopen closed tab" or "Reopen closed window", depending on what you last closed. Using this repeatedly goes back through the remembered tabs and windows, from most to least recent.

If keyboard shortcuts suit you more than context menus, just use ctrl-shift-T to reopen a close tab or window.
Posted by Peter Kasting, Software Engineer